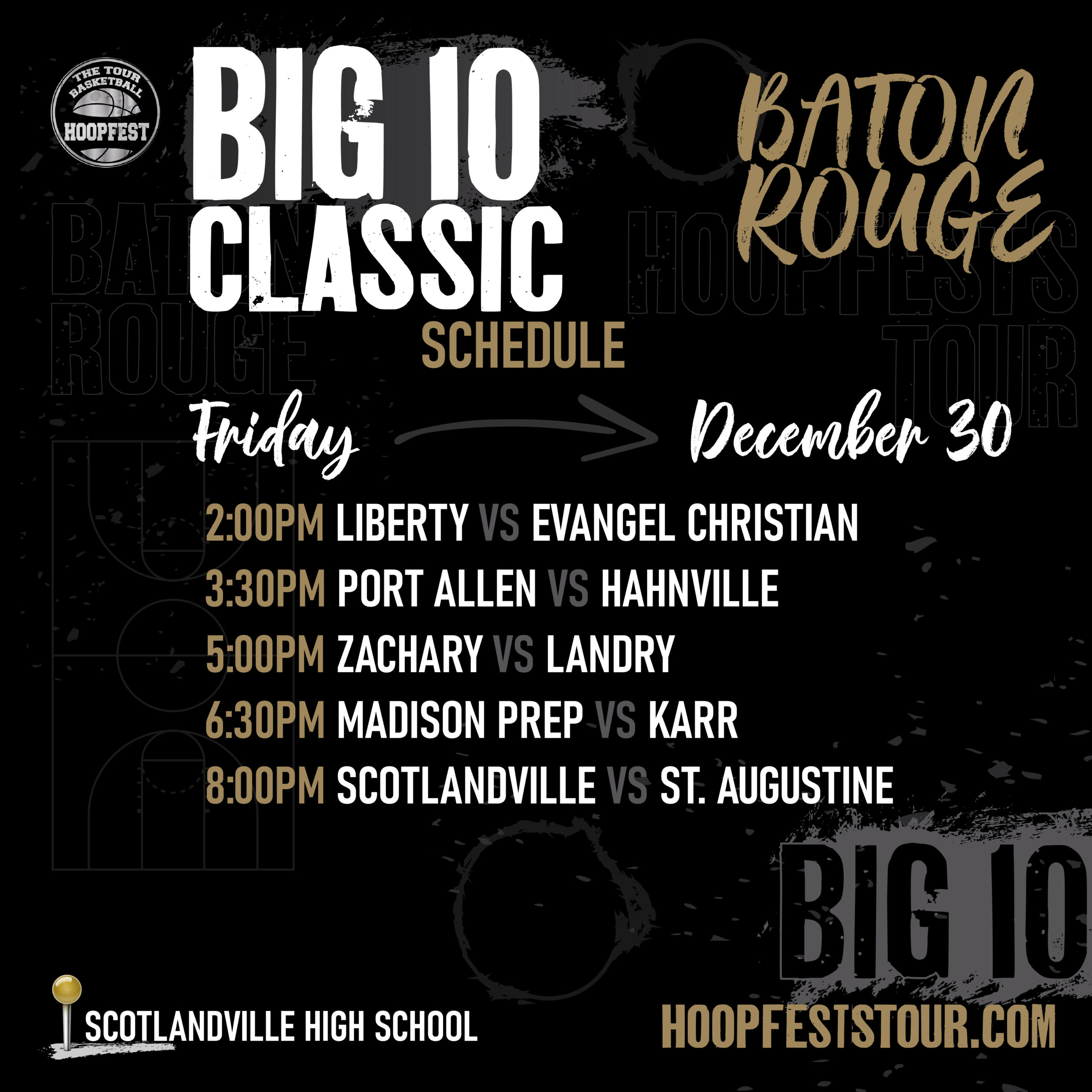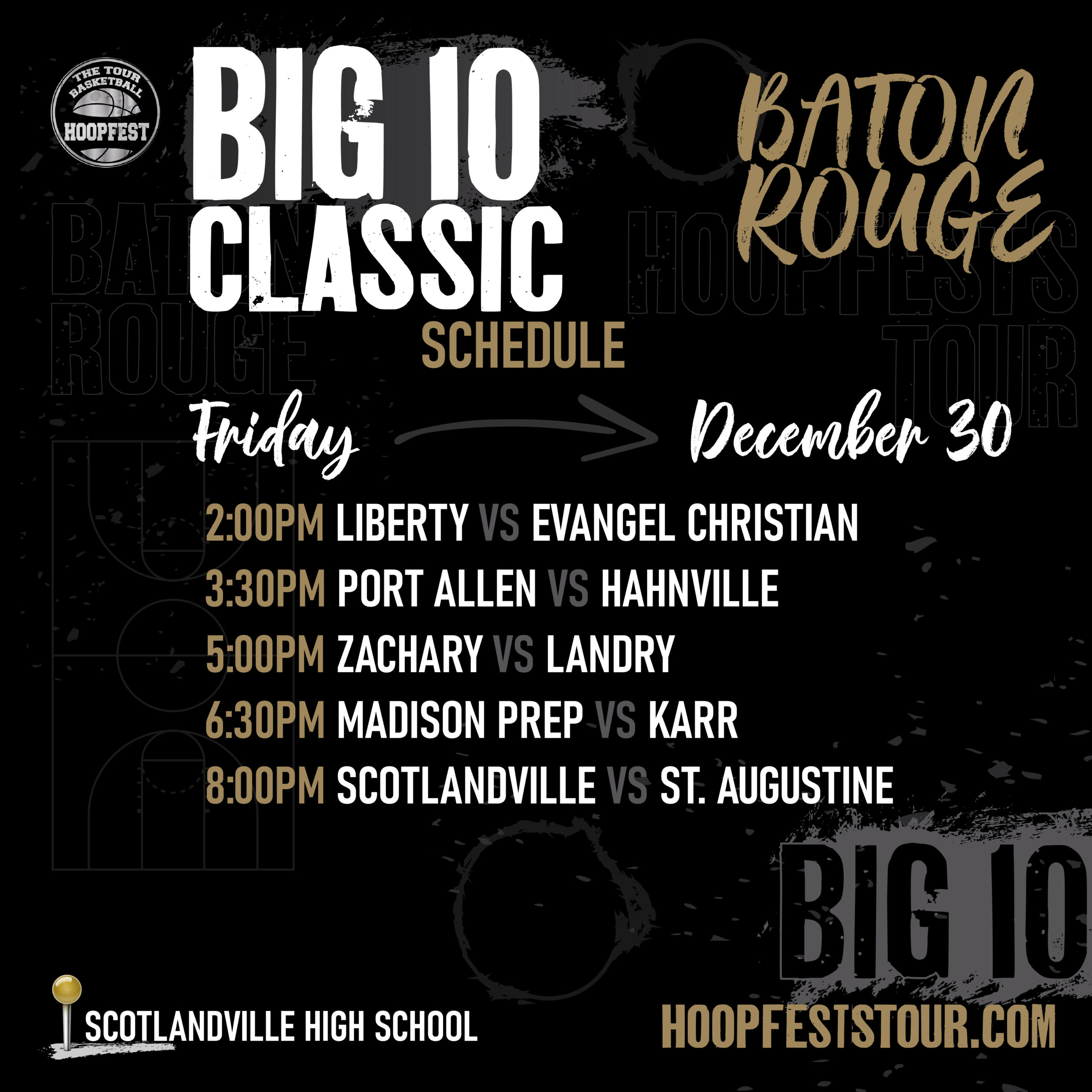 BIG 10 CLASSIC 2022 official schedule has now been released. Tickets are now available, all ticket sales online.
​​
2022 Big 10 Classic (Baton Rouge) will be held Friday, December 30 our field of teams is loaded with top talent. This year event will feature 10 teams and 1 day of hoops. Our 2022 event will be filled with College Coaches from all divisions, we have many committed to attend the Big 10 Classic. We have some of Louisiana most prominent programs participating this year. Several media outlets will be in attendance, all roads lead to Scotlandville High School.
1 day of High School Hoops
10 Featured teams
WHEN:
December 30, 2022
WHERE:
​Scotlandville High School
9870 Scotland Ave
Baton Rouge, Louisiana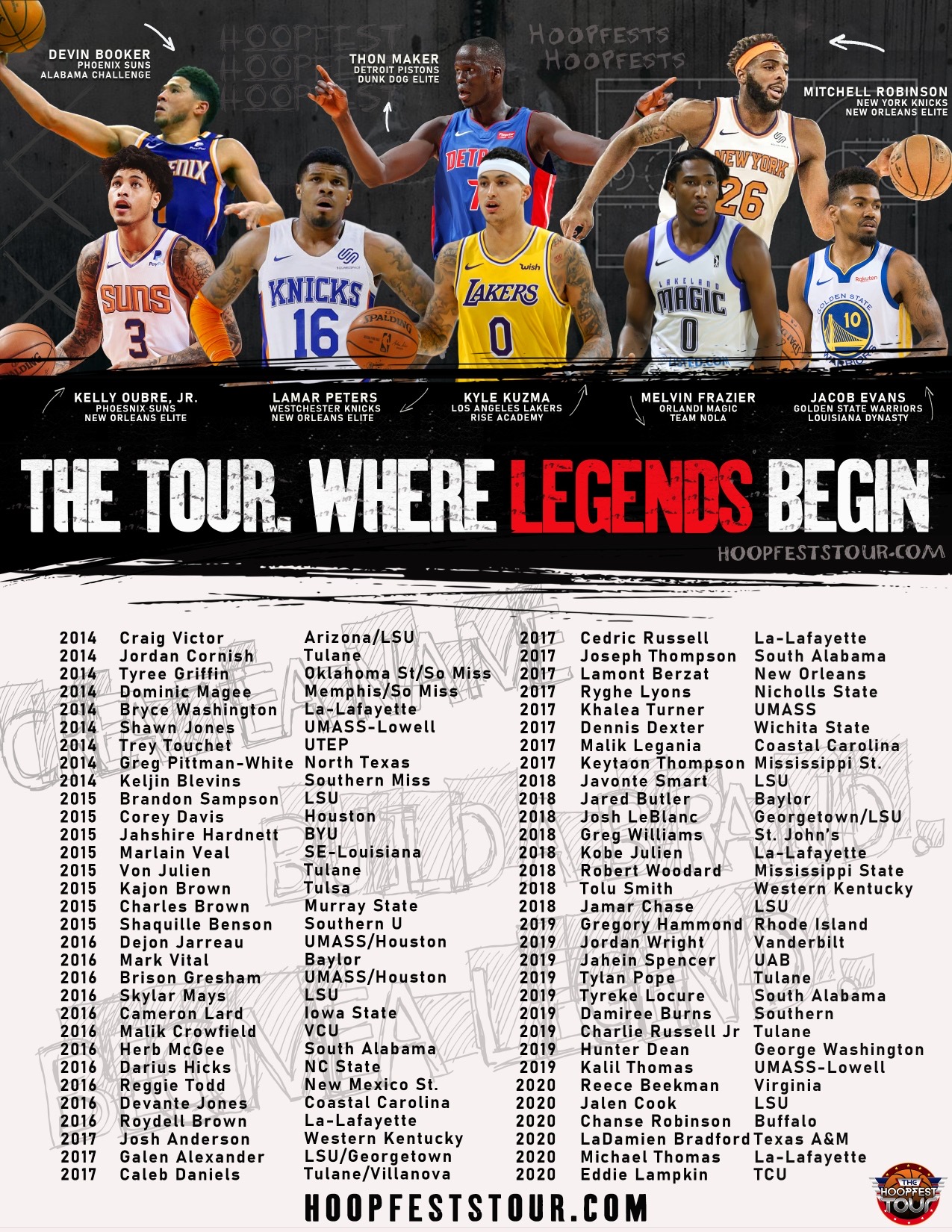 EVENT DETAILS:
BIG 10 Classic Teams:

Evangel Christian (Shreveport-Louisiana), Liberty (Baton Rouge-Louisiana), Hahnville (Boutte-Louisiana), Karr (New Orleans-Louisiana), LB Landry (New Orleans, Louisiana), Madison Prep (Baton Rouge-Louisiana), Port Allen (Port Allen-Louisiana), Scotlandville (Baton Rouge-Louisiana), St. Augustine (New Orleans-Louisiana) and Zachary (Zachary-Louisiana).