The Big Exposure HoopFest is back for another year.
This Prestigious event will be held once again in 2021: The Big Easy here we come. #1 Non Live Period Event in the Deep South, sold out 9 consecutive years. Nike EYBL, Adidas Gauntlet, UAA and top independent teams is in. In 2019, 180 participated in this event, our field is loaded with teams. All games will be Live Streamed/Broadcasted on BallerTv, 3 game guarantee, organized games, top teams, we offer multiple team discounts and schedule around your arrival time.
WHEN:
May 21-23, 2021
WHERE:
New Orleans, Louisiana
All games Live-Streamed on BallerTv.com: Click here for direct link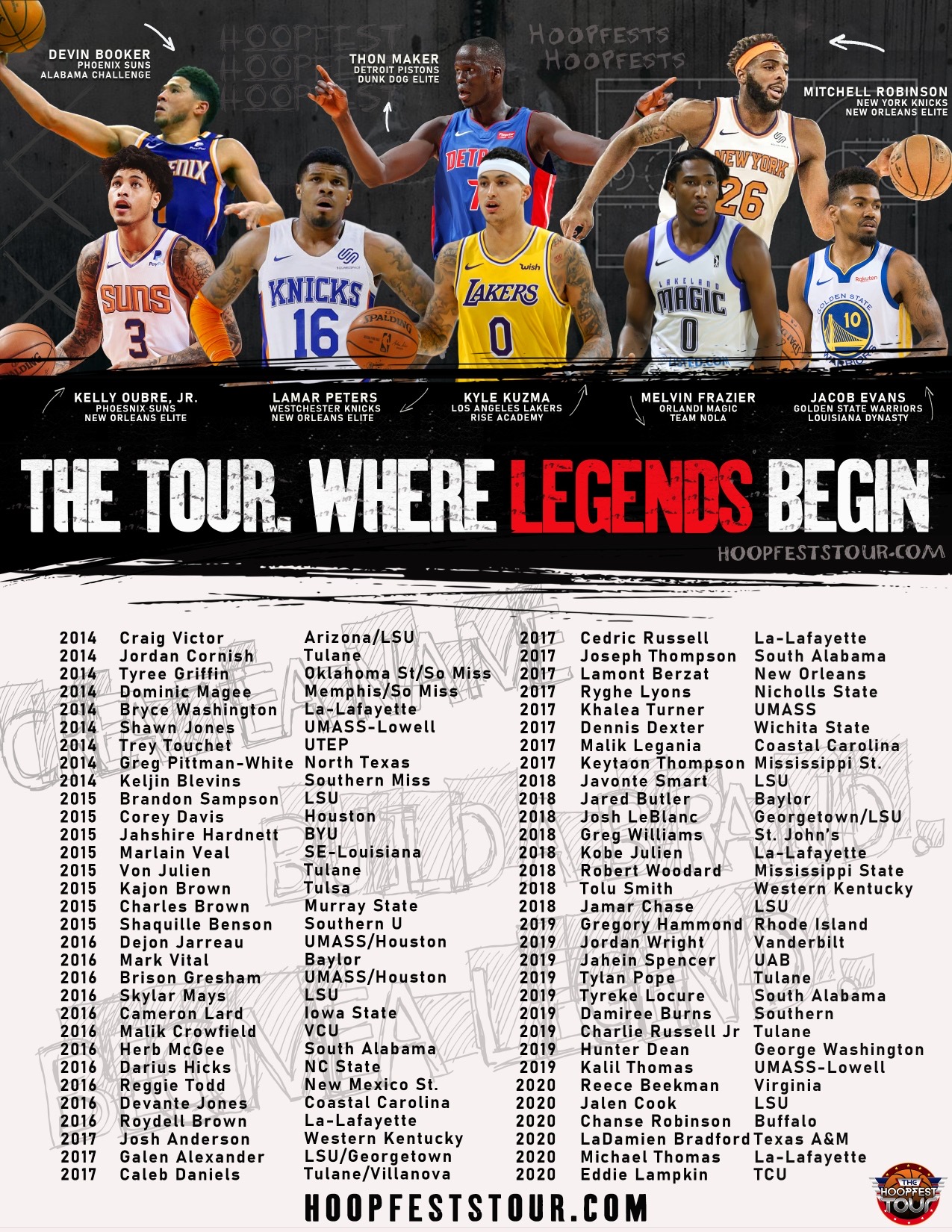 EVENT DETAILS:
Open to boys 9U/3rd grade-17U/11th grade teams
3 game guarantee
Pool play with all teams advancing to bracket play
Excellent Facilities
Organized games
Top Notch Competition
Certified Referees
Media Coverage entire event
We will schedule around your arrival time
Entry fee is $375 per team
Multiple team discount ($25 off each additional team)
All payments to HoopFests Tour are non refundable
Deadline to register May 14th by 6:00 pm
Please contact us by phone or text at 1-985-817-5910
Exposure HoopFest Team List:
Louisiana Elite UAA (LA), LivOn Fleur De Lis EYBL (LA), MBA OSAG Adidas Gold (MS), New Orleans Elite (LA), Elfrid Payton Elite (LA), Team We It (MS), Louisiana Kings (LA), Triple Threat Raptors (LA), Team TwinBall (LA), NOLA United (LA), Cenla Bucks (LA), Florida Dream Elite (FL), New Orleans Bulls (LA), Starkville Swish (MS), Jaguars Elite (MS), Hustle Hard Elite (LA), Louisiana SquadUp (LA), Lafayette Celtics (LA), Texas Huskies (TX), Raider Nation Select (LA), Mobile Warriors (AL), Louisiana Gladiators (LA), Sho-Tyme (LA), Louisiana Dream Team (LA), Acadiana Stars (LA), Believe the Wave (TX), Louisiana Young Kings (LA), Crescent City Gladiators (LA), New Orleans Blazers (LA), Showtime Elite (LA), LA Cobras (LA), Gretna Titans (LA), DreamTeam Phenoms (MS), Mobile Hornets (AL), LA Lakers (LA) and Team Xtreme Elite (LA).