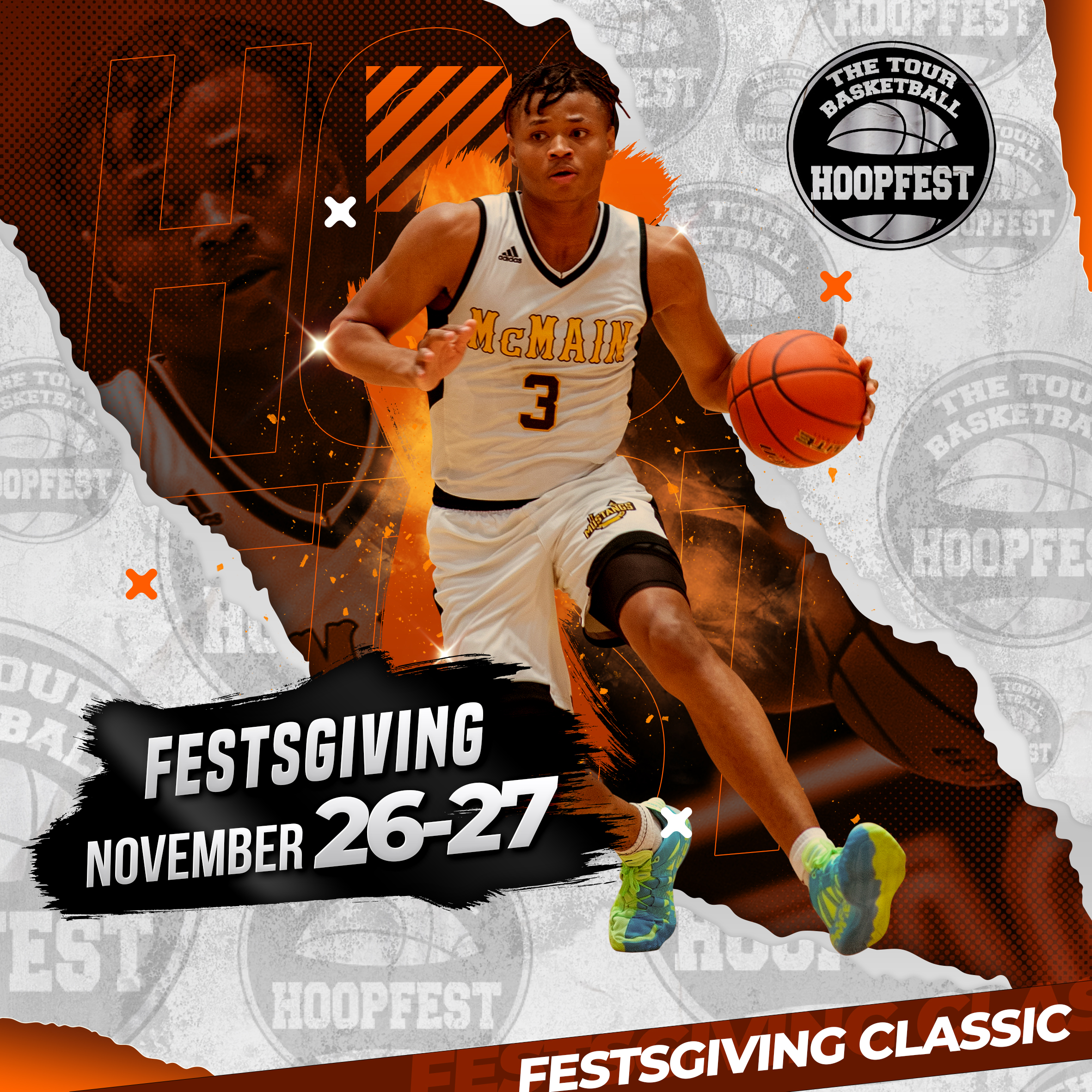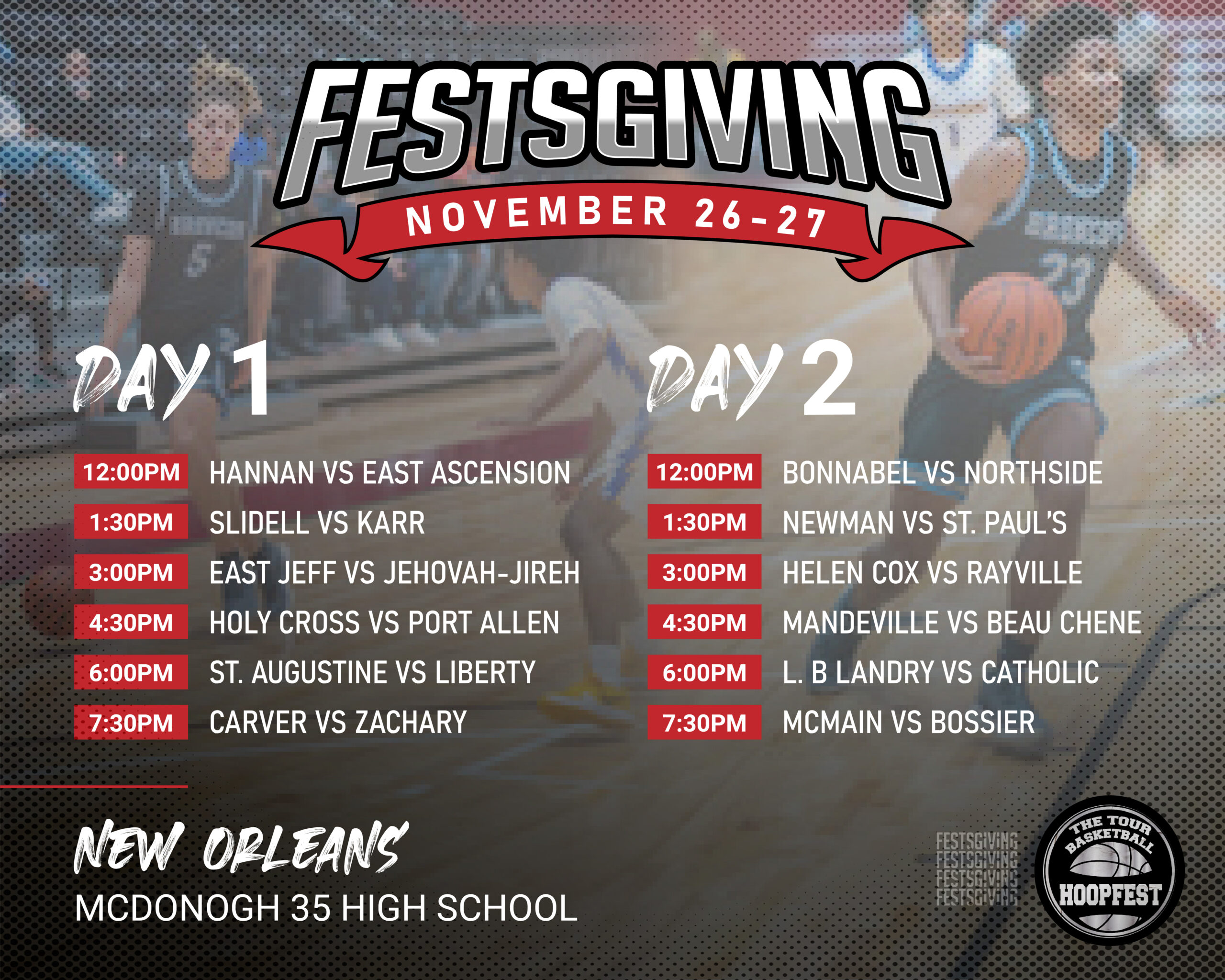 General admission tickets must be purchased online, no cash will be accepted at the door.
This year event will feature 24 teams and 2 days of hoops. Our 2022 event will be filled with College Coaches from all divisions. We have some of Louisiana most prominent programs participating this year.
WHEN:
November 26-27, 2022
WHERE:
McDonogh 35 High School
4000 Cadillac Street
New Orleans, Louisiana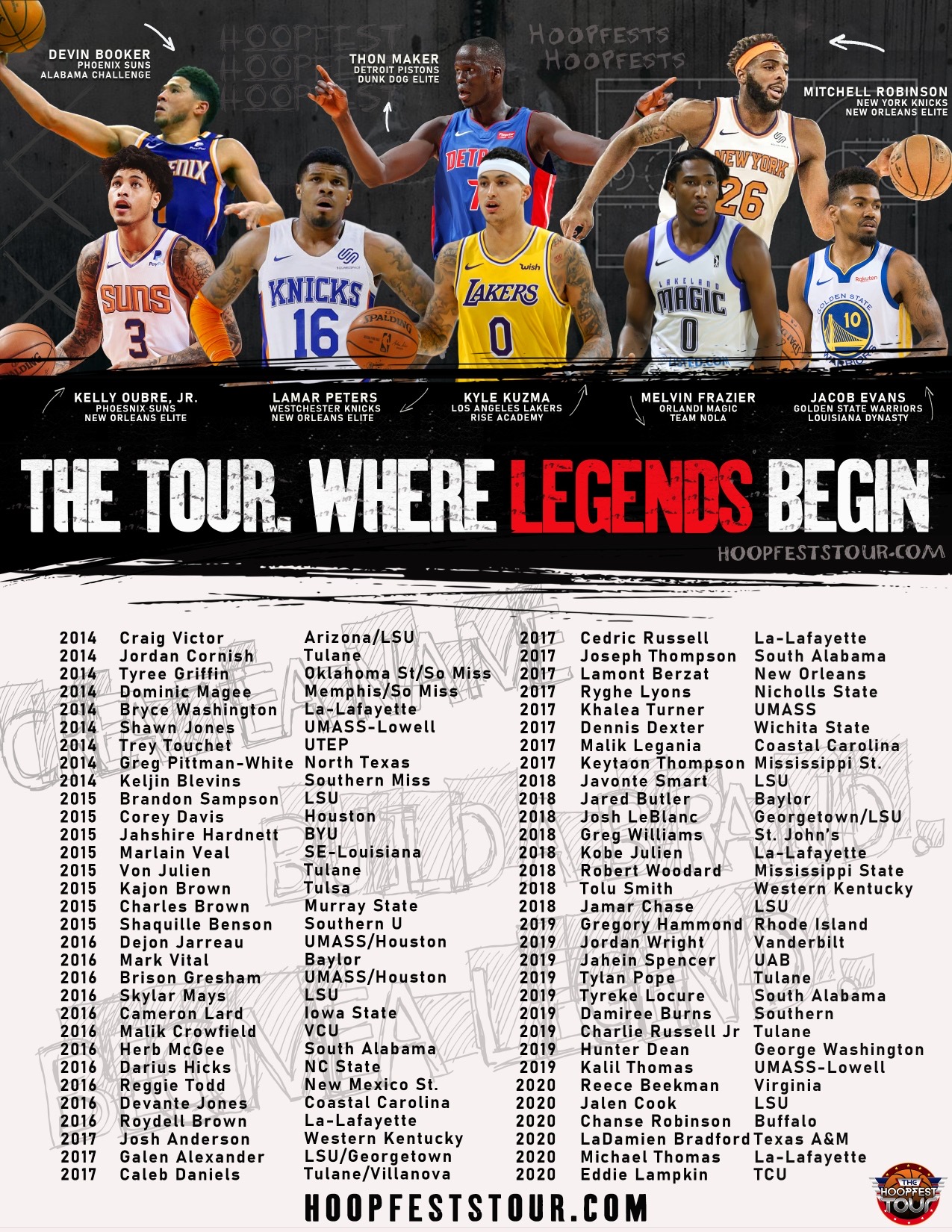 EVENT DETAILS:
2 Days of High School Hoops
12 Showcase Games
24 Featured Teams
FestsGiving list of Teams:

Beau Chene, Bonnabel, Carver, East Ascension, Edna Karr, Ehret, Hannan, Helen Cox, Holy Cross, Kennedy, L.B Landry, Liberty, Madison Prep, McDonogh 35, McKinley, McMain, Port Allen, Rayville, Slidell, Sophie B Wright, St. Paul's, St. Augustine, Warren Easton, Zachary.