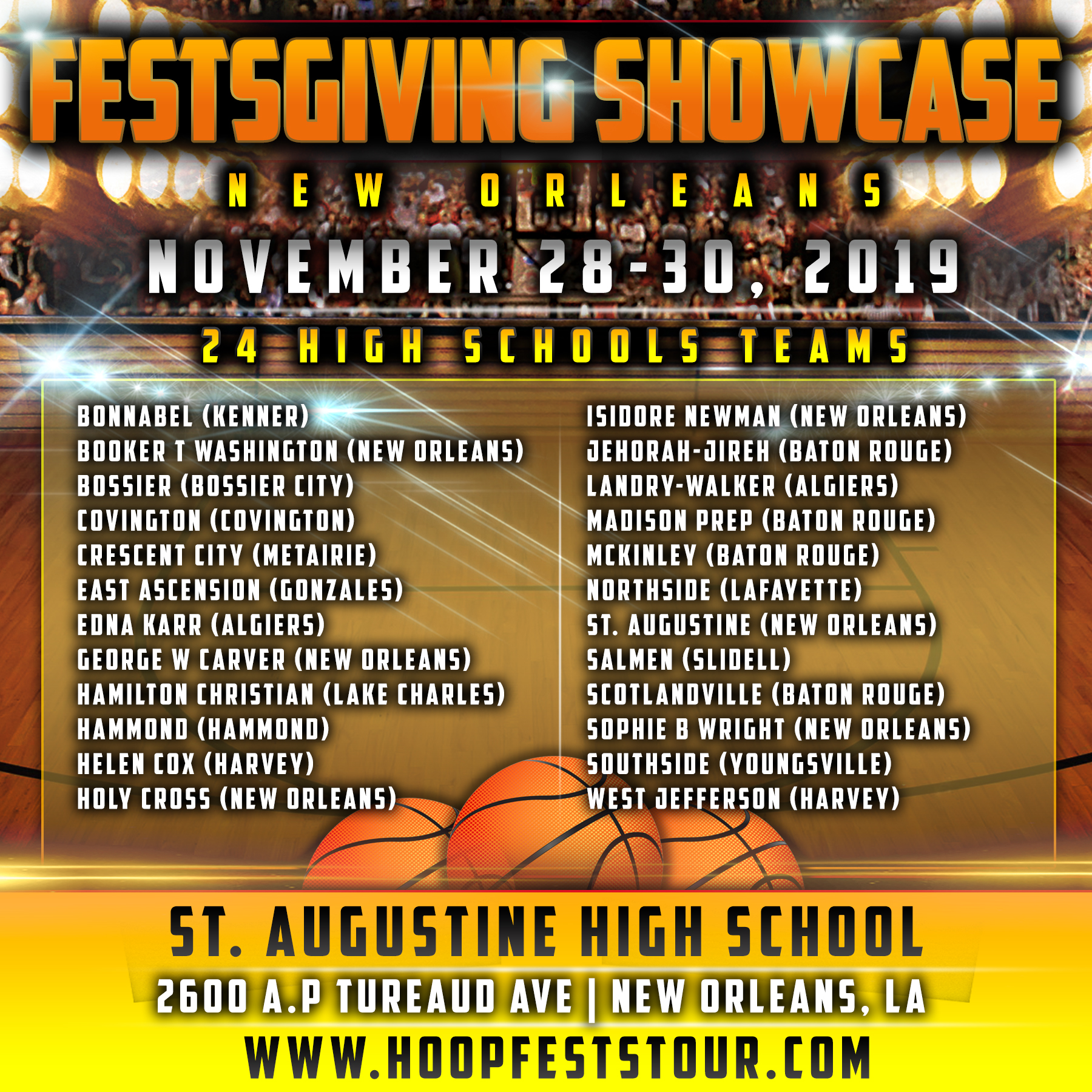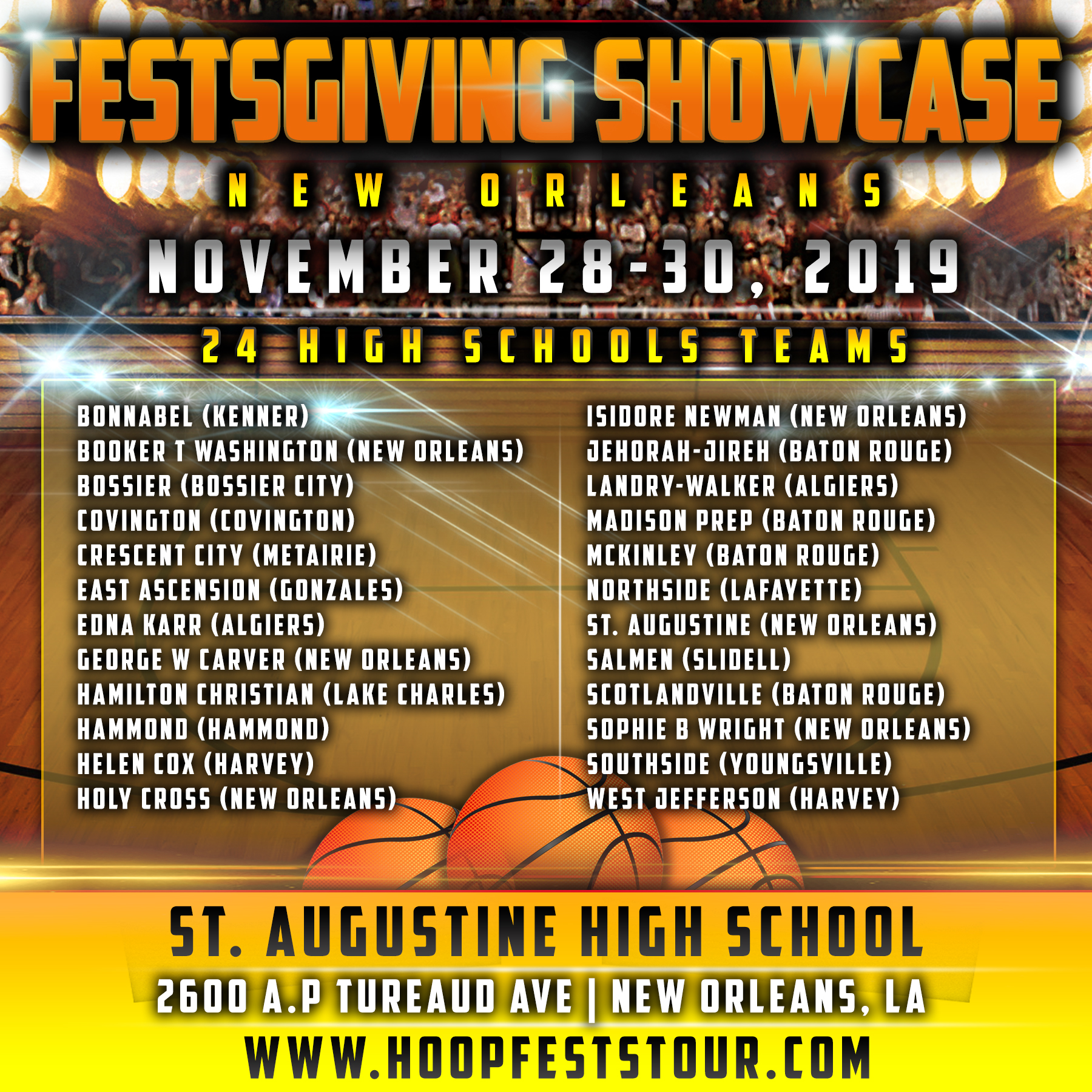 ​​2019 FestsGiving (New Orleans) will be held November 28-30, our field of teams is loaded with top talent.
This year event will feature 24 teams and 3 days of hoops. Our 2019 event will be filled with College Coaches from all divisions. We have some of Louisiana most prominent programs participating this year.
FESTSGIVING CLASSIC was great, we hope to see you next year. Invitations for teams will be sent out March 15, 2020.
WHEN:
November 28-30, 2019
WHERE:
​St. Augustine High School
2600 AP Tureaud Avenue
New Orleans, Louisiana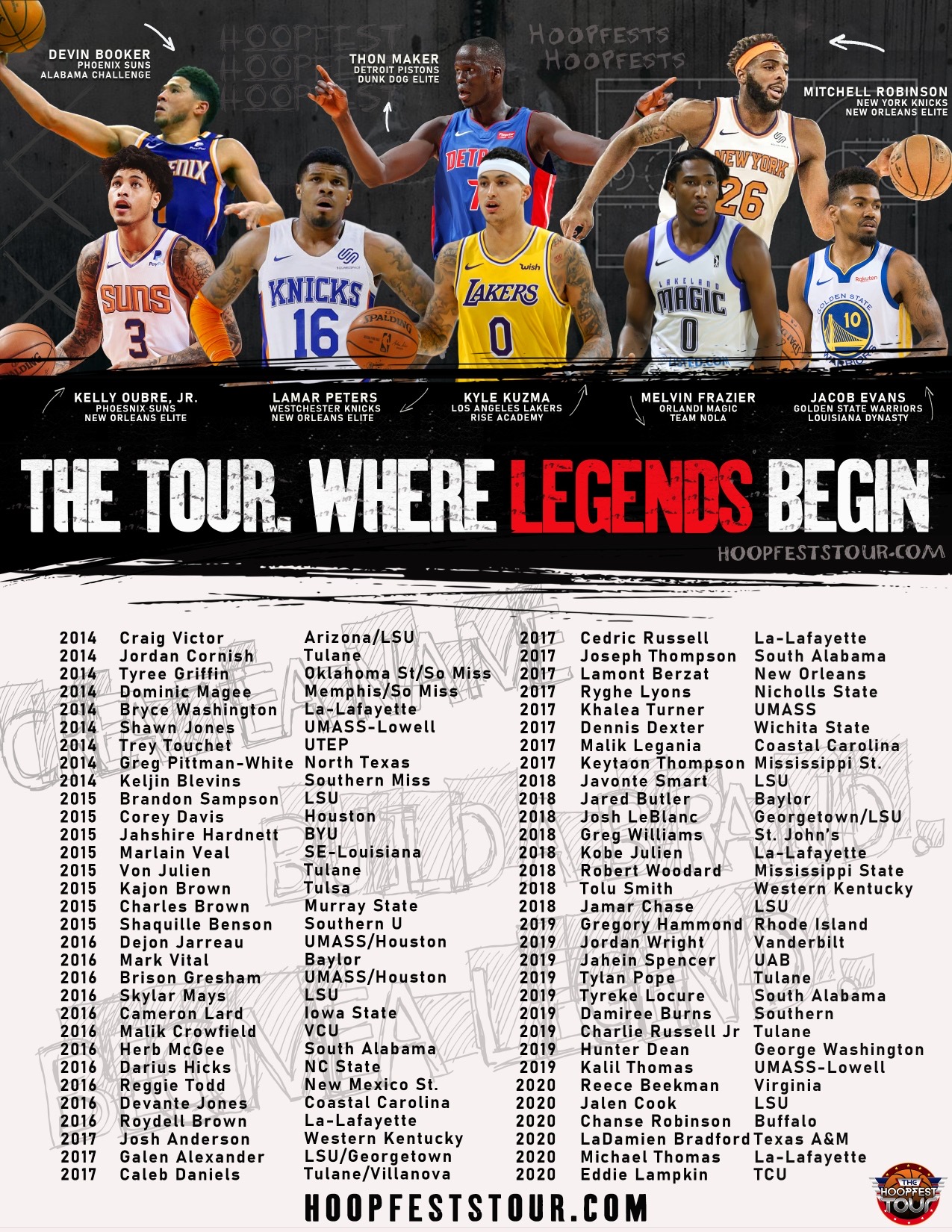 EVENT DETAILS:
3 days of High School Hoops
24 Featured teams
​First Class Event
FestsGiving list of 24 Teams:

Bonnabel (Kenner-Louisiana), Booker T Washington (New Orleans-Louisiana), Bossier (Bossier City-Louisiana), Covington (Covington-Louisiana), Crescent City (Metairie-Louisiana), East Ascension (Gonzales-Louisiana), Edna Karr (Algiers-Louisiana), George Carver (New Orleans-Louisiana), Hamilton Christian (Lake Charles-Louisiana), Hammond (Hammond-Louisiana), Helen Cox (Harvey-Louisiana), Holy Cross (New Orleans-Louisiana), Isidore Newman (New Orleans-Louisiana), Jehorah-Jireh (Baton Rouge-Louisiana), Landry-Walker (Algiers-Louisiana), Madison Prep (Baton Rouge-Louisiana), Mckinley (Baton Rouge-Louisiana), Northside (Lafayette-Louisiana), St. Augustine (New Orleans-Louisiana), Salmen (Slidell-Louisiana), Scotlandville (Baton Rouge-Louisiana), Sophie B Wright (New Orleans-Louisiana), Southside (Youngsville-Louisiana) and Walker (Walker-Louisiana)